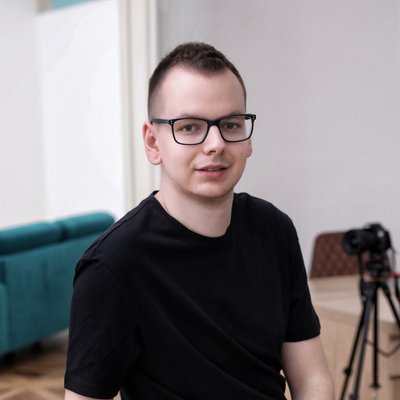 I'm Martin Fóka, and I live in a city called Trnava in Slovakia, where I develop customized solutions.
I've always been curious about everything around me, even if the knowledge I gain has no immediate use. Nowadays there is usually some kind of trigger, but I'll still expand my knowledge and learn new stuff that I didn't even know I wanted to know.
My passion lies in programming and operations research, but I also enjoy doing data analytics and web development. I'm a natural problem solver and like to analyze things in order to understand them. I believe that everything can be improved and everything can be made easier. In general, I have a tendency to automate everything, and I always like to optimize and automate tasks the best I can. I believe that a good solution has to be elegant, clean, and well-documented.
I'm also a generalist and like to have a broad understanding of the systems and technologies that I work with. I tend to know a little bit about everything, which helps me to see the big picture. I don't like to be limited by one tool, one programming language, or one way of thinking. I try to keep an open mind and look at things from different perspectives.
Today, I'm looking for an opportunity to explore new challenges and take the next steps in my career. I'm interested in finding a position where I can work with technology and people. A position where I can solve interesting problems and learn new things. A position where I can contribute with my ideas and my knowledge, and where I can be a part of a team that wants to make a difference.
You can find more information about my skills, experience, and education in my resume.